Differentiation: What It Means and Why It Matters in Law
Differentiation: What It Means and Why It Matters in Law
By Mark A. Cohen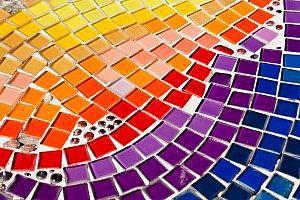 The legal industry is transitioning from guild to marketplace. Legal consumers have more options and a stronger bargaining position than in past decades. Law firms are no longer the sole providers of legal services, and they face increasing pressure to engage in competitions for work (RFP's and other 'beauty contests'), to discount fees, and to collaborate with legal service providers that perform many tasks once performed by firms. Law firms have also ceded work to their clients, in-house legal departments. This is a trend that has accelerated since the global financial crisis and shows no signs of abating. What's a law firm to do? Short answer: differentiate.
Differentiation is becoming critically important in the legal industry long characterized by the homogeneity of its providers and the acquiescence of its buyers. When legal delivery was exclusively about lawyers and firms, there was little need for them to differentiate. The profession operated from a self-regulated cocoon of 'lawyers and non-lawyers.' This spawned several industry myths: lawyer exceptionalism; all 'legal' work—as defined by lawyers– must be performed exclusively by them; legal work is 'bespoke'; every case is unique; and lawyers are uniquely qualified not only to deliver legal services but also to procure them.
These myths remained largely unchallenged for decades because lawyers controlled all facets of the legal ecosystem– regulation, education, licensure, delivery, and buy-sell in the corporate segment. Absent competition, and with little grousing from consumers, the legal ecosystem remained monolithic and static–albeit with internal, pedigree-related stratification. Law was an insular world characterized by conformity, adherence to precedent, labor-intensity, leverage, and preservation of the status quo. Law firms had similar business structures, economic models, reward systems, and yardsticks for success—profit-per-partner (PPP). Except for a handful of specialized and/or brand-differentiated elites, many firms became undifferentiated big box stores offering the same practice capability at similar pricing delivered from an identical economic model and objective—maximization of profit-per-partner (PPP).
Law firms focused on input—hours and origination– and applied a brute force, labor-intense approach to all tasks and matters regardless of client value. 'Budget' was a foreign term, and law firms rationalized their 'scorched-earth' approach by conflating it with 'practice excellence.' Firms sold legal expertise, and they were the dominant providers because they cornered the market on legal talent. Corporate counsel—many of whom were alums of firms with whom they retained 'relationships'—were largely relegated to overseeing work sourced to firms. All that has changed. Technology, globalization, and corporate belt synching—"doing more with less" have elevated legal consumer expectations and caused them to demand innovation and differentiation in the delivery of legal services. Most law firms have been slow to respond.
What Is Differentiation in Legal Delivery?
I recently had a conversation with Steve Immelt, CEO of Hogan Lovells, a powerhouse global law firm. I asked Steve about challenges confronting firms, and he quickly cited the need to differentiate. He divided differentiation into three parts: (1) practice—differentiated expertise, skills, and judgment; (2) delivery capability– the effective deployment of legal expertise, technology, and process to solve client challenges; and (3) customer satisfaction—achieving results and providing an excellent consumer experience that promotes trust. Steve noted that practice differentiation is shrinking and largely confined to 'bet the company' matters. That means a firm's unsupported claims of 'elite legal talent and top-notch legal work'—without more—will no longer cut it. For firms to be competitive, they must also possess—or collaborate with– legal operations teams that provide transparent, efficient, real-time accessible, cost-effective, price-predictable, expert legal delivery capability. There are three options: build, buy, or rent (collaborate).  For most firms, collaboration is the best option. The remarkable growth of The Corporate Legal Operations Consortium (CLOC) and ACC Legal Operations and well-capitalized, tech and process-savvy law companies—like Elevate, UnitedLex, and Axiom—evidence the industry's newfound focus on legal operations and 'the business of law.' This helps to explain why demand for law firm service is waning at a time of increased demand for legal services. It also indicates that to remain competitive "delivery capability," firms would be wise to collaborate with providers that, themselves, are differentiated in their expertise and delivery excellence.
Steve also stressed the importance of customer service and measurable results. This is another area where most law firms are faltering. Old-fashioned customer service and measurable results are key elements of differentiation not only for firms but equally for in-house departments and law companies. Law firm reliance on 'practice excellence,' pedigree, and reputation—without more—is no longer sufficient to be competitive or sustainable. Clients demand expertise, service, value, and results that integrate delivery and practice excellence.
Conclusion
Law firms would be wise to take a hard look in the existential mirror and ask, "What sets us apart as a firm and what do we offer that clients cannot readily obtain from other sources?" That analysis entails: (1) practice areas; (2) collaboration with legal service providers that can competently, efficiently, seamlessly, and cost-effectively deliver "the business of law;" and (3) customer satisfaction based upon results and a consistently high level of service. Firms that fail to differentiate themselves will face increasingly strong headwinds in today's competitive legal marketplace.
MARK COHEN
Mark is a global thought leader in the legal industry. He is presently the Chair of the Advisory Board and Chief Strategy Officer at Elevate; a Distinguished Fellow at Northwestern University Law School; a regular contributor to Forbes where he has a column on the global legal marketplace; a sought-after keynote speaker; and CEO of LegalMosaic (www.legalmosaic.com), a legal business consultancy and repository for his work. His LegalMosaic blog was recently honored by the ABA as one of the 50 outstanding worldwide legal blogs in their inaugural "Web 100."